Bircher Müesli: Handmade in England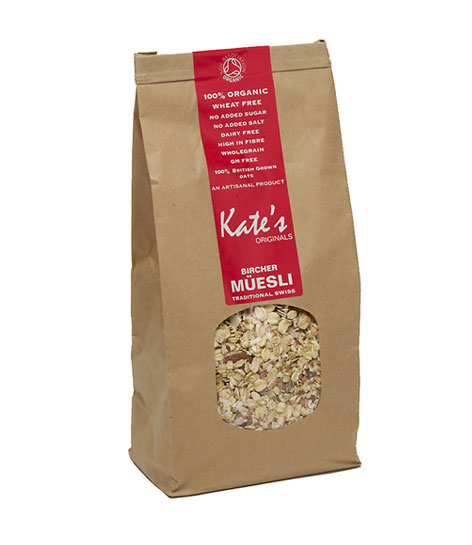 My überspecial müesli was created originally by the Swiss physician,
Dr Bircher-Benner, in 1900.  I have created this new ready-to-mix recipe
faithful to Dr Bircher's original ideas with lots of fragrant chopped apples, aromatic strawberries and my own twist of cinnamon.  It's ideal for all at any time of day.
For a true Birchermüesli soak in orange or apple juice, add natural yoghurt, grated apple and other fruits as desired.  Purists often add cream, a zest of lemon or even evaporated milk!  Otherwise, simply add milk and soak for 10 minutes or even better overnight.  It's "Gemüeslich!"
Ingredients
Jumbo oats, regular oats, sultanas, apple pieces, almonds, apricots, dates, sunflower seeds, linseeds, ground apple, buckwheat flakes, strawberries, sesame seeds,
cinnamon. 37% fruit, nuts and seeds.