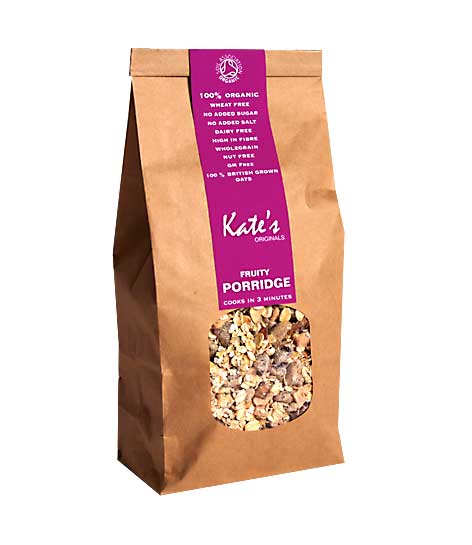 Fruity Porridge: Handmade in England
My Fruity Porridge is a delicious, luxurious and nourishing hot start or cosy end to your day. Sticky dates, succulent apricots and flavoursome apple, combine and gently caramelise as you cook this divine porridge. A hint of cinnamon adds delicate spice and warmth.
Ingredients
Porridge oats, jumbo oats, apricots, apple pieces, dates, ground apple, cinnamon. 100% organically grown ingredients.