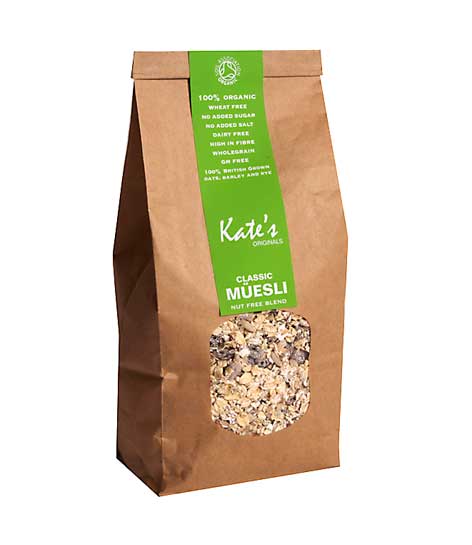 Müesli: Handmade in England
My Classic Müesli provides the perfect nutritious and delicious breakfast and nourishing round-the-clock healthy snack. I enjoymy Classic Müesli served with cold organic milk or soaked overnight for a gentler start to the day. This recipe also makes a perfect Swiss-style Bircher müesli base, as created by renowned SwissPhysician Dr Bircher-Benner. Just add orange juice, natural organic yoghurt and a selection of fruit such as grated apples, pears and fresh berries to the 14 ingredients.
Ingredients
Jumbo oats, regular oats, apricots, sultanas, barley flakes, apple pieces, rye flakes, dates, linseeds, sunflower seeds, pumpkin seeds, raisins, sesame seeds, hemp seeds. 37% fruit and seeds. 100% organically grown ingredients.